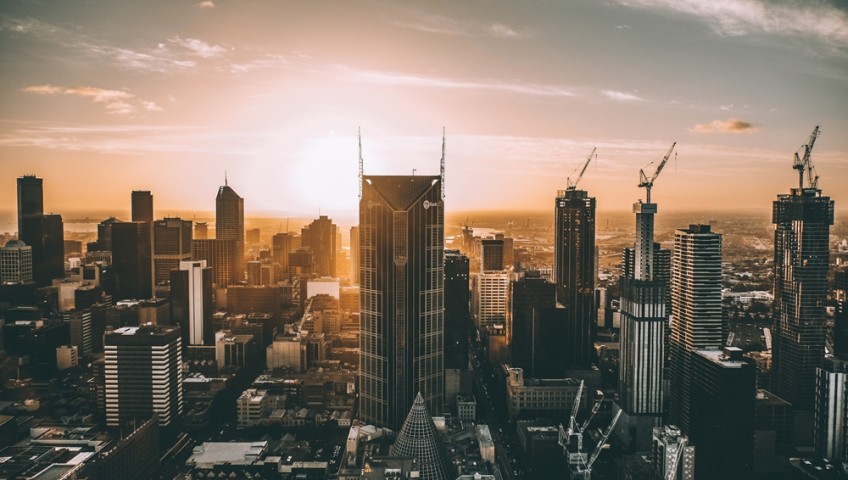 Investing in Melbourne? Here's how to find up and coming suburbs
Victoria is growing – fast. Over the past year, the state has seen a 2.3 per cent population increase, according to the Australian Bureau of Statistics (ABS).
If you haven't already noticed Melbourne changing to accommodate so many new people, you will soon. When cities grow, they need to make room for residents, presenting an interesting opportunity for property investors.
The CBD is likely to expand into residential areas – opening up new suburbs to become housing hot spots. But how can property investors identify up and coming suburbs that will offer high rewards?
1. Be on the lookout for public works
Melburnians love their public transport. After all, our super connected system of rail, tram and bus lines is one of the reasons we've consistently topped the list of most liveable cities in the world.
Nearly half of Victorians rate public transport to the city as an important factor when deciding on a home, according to CoreLogic. Therefore, a new train line or station has the power to enhance a suburb significantly.
Before investing, be on the look out for any public works projects that could make a suburb more attractive to renters. As Melbourne expands, the CBD will grow and people will need to look further out for affordable housing. Buying in a suburb that might seem 'too far' today, could offer high returns in a couple of years, particularly if there's reliable transport.
2. In Melbourne, you can generally count on hipsters
As Australia's undisputed 'cool capital,' you should never underestimate the power of cafe culture in Melbourne. Although it's not exactly science, our years in real estate have taught us that new businesses are a strong indicator of a suburb on the rise.
To this end, be on the lookout for new establishments, particularly those young people frequent such as:
Bars,
Cafes,
Restaurants,
Entertainment spots,
Gyms,
Office buildings.
People like to live near amenities, so if you notice more and more businesses opening up, be sure to check out what's for sale. Residents are likely to follow.
3. Do your homework on rental yields
Generally, when one suburb becomes unaffordable, renters will look to its neighbours. That's why when you're trying to decide where to invest, you should look at the homes currently earning your ideal rental income and then check out properties nearby in a suburb that might be less popular – for now.
When one suburb becomes unaffordable, renters will look to its neighbours.
For example, say the average rental yield in suburb X is $400 per week, which is what you'd like to earn. In nearby suburb Y, a similar home is only bringing in $250 per week. Seems obvious that you'd buy in suburb X, right? Wrong. In a year or two, the home in suburb Y could be renting for much more and you will have purchased the house for a bargain comparatively.
Of course, there are a number of factors that go into rental trends, which brings us to our next point.
4. Work with a broker who has local market knowledge
Even experienced property investors can benefit from working with an expert who has local market knowledge. In the coming years, there will be heaps of opportunities to buy valuable Melbourne investment properties, but you should never go it alone.
At Direct Mortgages, our team has years of experience in Melbourne real estate, which we can use to help you identify a winning investment. After that, we'll also sort you out with the perfect home finance plan. To find out more, reach out today.