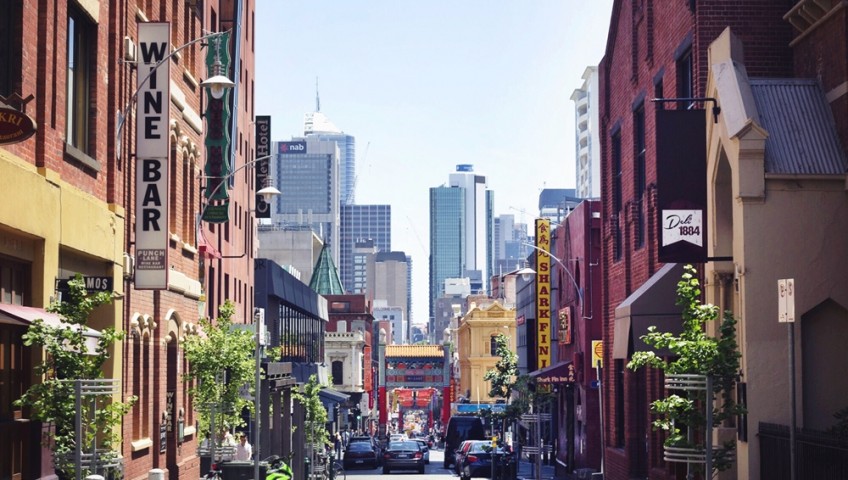 Melbourne property market's still offers lucrative opportunities
Investors own over a quarter of Australia's housing stock. This data comes from the CoreLogic Investor Report, which also tells us that portion is worth well over $1.5 trillion and is growing in value rapidly. It's clear property investment can still be a lucrative game – but where's the best area in the country to invest?
Recent market movements suggest that Melbourne property investment may be the smartest option. As Sydney slows down, Brisbane stagnates and Perth drops, Melbourne remains strong and still offers incredible opportunity, if you know how to take it.
To help you make the right start we've had a closer look at the city's property market and its prospects for the future.
The growth of Melbourne's property market
After years of red hot growth, it appears the property markets in many of Australia's cities have cooled. CoreLogic's data shows that Sydney's average property value, for example, stayed the same over the entire month to July 31, and that Perth's actually fell by 0.83 per cent.
Here in Melbourne on the other hand, the average value grew by a steady 0.54 per cent, to total a 12.71 per cent average price increase over the last year. While unit and apartment values fall in several other capital cities, here in Melbourne they're still holding strong – increasing by 9.3 per cent during the year to July.
Despite those impressive numbers, Melbourne's market is by no means foolproof for investors. It's all about picking the right property, in the right area and structuring your finances in a way that works for you. We at Direct Mortgages can help with all of that – but let's start with the Melbourne's best locations for property investment.
Outer suburb Croydon is Melbourne's fastest growing area in terms of house prices.
High performing areas
As Melbourne's population grows, new suburbs become popular and start to develop. It's often these up and coming areas, with bright futures (and still low property prices) that often make the best investments. The Real Estate Institute of Victoria's data on high performing suburbs can help us to identify these.
Outer suburb Croydon is Melbourne's fastest growing area in terms of house prices. In fact, over the three months prior to this June, the median property price there grew by over 20 per cent to $810,000 (but it's still possible to find properties at a far lower price).
Other fast growing areas include: Broadmeadows, Deer Park, Roxburgh Park and Melton West. Properties in all of these suburbs grew by at least 14 per cent last year, and in Melton the median price is only $397,000, making it very affordable for entry level Western Melbourne property investors.
Past growth doesn't guarantee future profits – however, it can be an indicator that demand is growing in an area. When deciding where to buy, you should also investigate any future development in the suburb to get a sense of what its future will look like. Plans for new public transport links, shopping malls or dining precincts could signal future growth.
When buying an investment property in Werribee or wider Melbourne, you could spend days researching trends in the market. However, trying to buy at exactly the right time is near impossible, and you're better off buying when it's the right time for you.
That's because property prices generally trend upwards. The Reserve Bank's data, for example, shows that the average property price nationwide has increased by over 7 per cent every year, for the last 30 years. Here in Melbourne, a city frequently crowned the most liveable in the world, it's unlikely that trend will completely reverse any time soon.
With that in mind, the decision you have to make is if now's the time for you to invest. Signs that you're ready could include:
You have at least 30 or 40 per cent equity in your home.
You're in a stable job with some disposable income.
You're ready to start saving for retirement.
Or you have excess savings left over.
If any of the above sound like you, or you think you're ready to commit to an investment, your first priority should be talking to a mortgage advisor.
Getting the right advice
There's no such thing as an easy road to riches paved with capital gains. However, with a smart strategy in place and the right professional advice – anyone can grow their wealth through property investment.
Before you get started give the team at Direct Mortgages a call. We're here to help Melburnians through every aspect of their investments – from finance to picking the right property in the right area. Get in touch today.