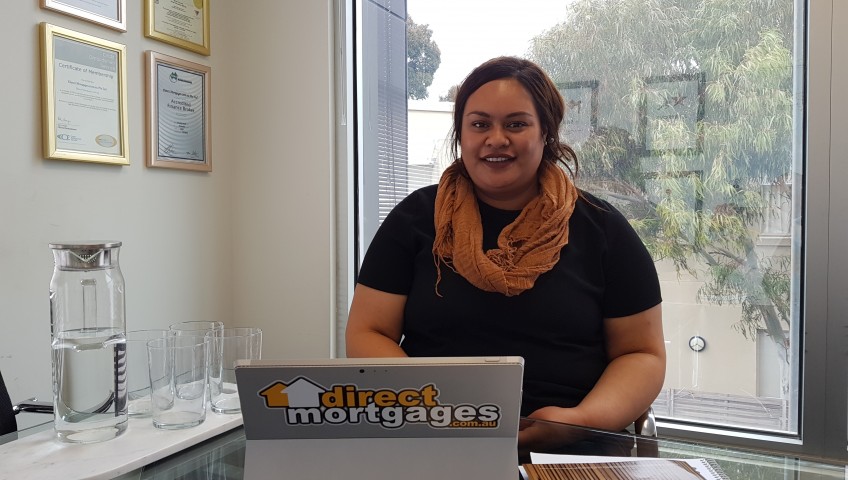 Get to know Stacey Edwards: Direct Mortgage's client service manager
If you ever take out a home loan with Direct Mortgages you'll have the pleasure of chatting to Stacey Edwards regularly. She's our client service manager, responsible for checking in with our customers to make sure they're happy, and liaising with lenders to keep loans ticking along.
She seems to be perpetually cheerful and bubbly despite having a million and one things to do. We sat down with her to gain a little insight into what she does day to day, how she got started in finance, and what she enjoys about her position here.
Early beginnings in finance
Several years ago Stacey moved from Hamilton, New Zealand to the big city – Melbourne. She went for an administration role at a local firm and found herself working in client service management for another finance company. At first she wasn't so sure about her chosen career:
"I wondered what I'd gotten into! There was so much to learn, and so much to take in that I found it all a little overwhelming," she said.
Luckily Stacey stayed in the mortgage broking industry and learned the ropes quickly. She was eventually hired as Client Service Manager at Direct Mortgages where she has really hit her stride:
"This job can be really stressful, but I love the challenges and I get a lot of satisfaction from helping people. I really love what I do"
"The same thing that at first I didn't like about the industry – all the little details and the difficulties – is what keeps me in it now. I've learnt so much and I love the challenge, and the chance to be learning something new every day."
Enjoying the present
Outside of work Stacey's an avid film buff and we recently discovered she particularly enjoys a good martial arts movie. Apart from that she loves to fly home when she can and visit family.
When she's in the office she tells us her favourite part of the job is speaking to customers and enjoying the friendly environment here:
"Speaking to our customers is the most satisfying part of the job. It's a really big step to buy a home, and it's great being able to help and share in our customers' excitement when they do. Also – compared to my old workplace, Direct Mortgages is more friendly and approachable and you're not just a number here. They treat you like friends or family whether you work here or you're a client, which is great."
Looking to the future 
When we asked her about her future in the industry, Stacey mentioned she was keen to keep enjoying her role and potentially expand the client-facing side of what she does:
"I don't want to move into Jacob's role that's way too stressful! But I'd definitely like to move into something more client-facing at some point in future because that's the part I really enjoy. While this job can be really stressful, I love the challenges and I get a lot of satisfaction from helping people. I really love what I do."
We know securing a home loan can be incredibly stressful and complicated, and that's why Stacey's position here is so important. Get in touch today and let us help you with your home loan. Stacey and our entire team will personally take care of you throughout the entire process, checking in regularly and remaining available at any time if you have questions.