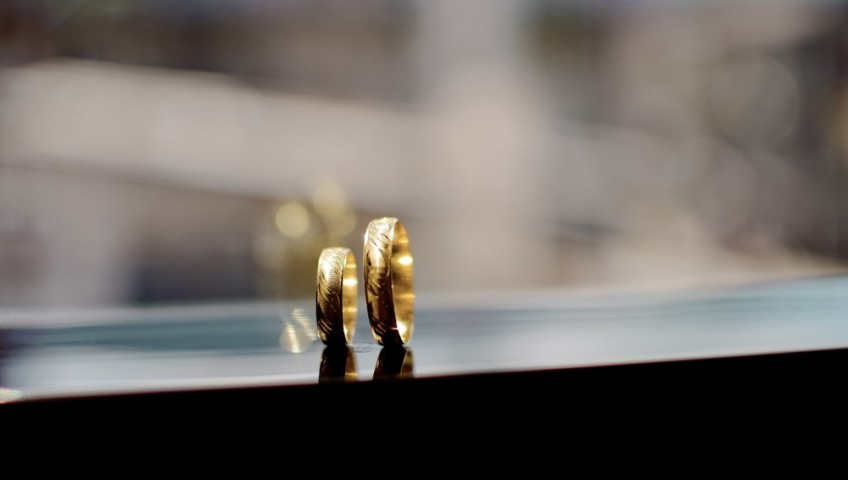 Is fear of commitment keeping you from buying your first home?
Many people fear commitment. Just look at the age old institution of marriage. McCrindle research shows that a smaller proportion of Australians are tying the knot then ever before and they're also waiting longer.
For some commitment-phobes, saying 'I do' is less daunting than signing on for their first home loan. After all, the average union ending in divorce lasts just 12 years, but homeowners could be tied to their mortgage for far longer.
Buying a home, however, is a great option for Australians looking to secure their personal and financial future – much like getting married.
Here's how to find out if you're ready.
1. Take a long look at your finances
Taking out a home loan is a huge financial commitment. You need to ensure:
You can afford the deposit,
You can afford repayments.
If you don't have much saved, hold off. Ideally, you'll have at least 10 per cent saved toward your first home.
Have the deposit stashed away? Nice! Now you have to think about your daily budget and how mortgage repayments will fit in.
Struggling to pay you bills isn't necessarily a sign you can't afford a home loan, particularly if your rent is higher than mortgage payments would be. That why it's so important to sit down and discuss your finances with a professional mortgage broker. He or she will be able to give you a more comprehensive idea of what you can or can't afford.
2. Think about how long you plan to stick around
Your bank statement isn't the only thing to analyse when considering home ownership. You also need to think about your personal plans.
Your bank statement isn't the only thing to analyse when considering home ownership.
How long do you plan to stay in your current job? Is a move to the suburbs in your foreseeable future? Will you start a family soon?
All of these factors must be considered before you buy a home as they will not only affect your readiness, but the properties you should be looking at as well.
3. Do I have enough home finance knowledge?
The majority of people are quite misinformed about home finance and the real estate market. Only half (51 per cent) of Australians are aware that some states provide stamp duty concessions to first-home buyers and just 42 per cent know you can buy a home with less than a 20 per cent deposit, according to CoreLogic.
Therefore, it might not actually be fear holding you back, but rather a lack of information.
To make sure your perceptions of housing affordability are accurate, reach out to the team at Direct Mortgages today. We're here to talk you through all of the finance options out there and make an informed decision.
We'll even answer any questions you might have about your financial readiness as well as other personal factors – not unlike a marriage counsellor when you think about it …